You wake up chained to a table. You see three other people in front of you. Who are they? Who are you? Forgotten Chains is an intimate escape experience for four brave wizards. You will search through boxes to find artifacts of your memories. Work together with your team to sort through pieces of your past to find out what happened to everyone and how to escape your impending doom.

Not everyone knows what an escape room is. I created this game in 2017 as a way to bring the escape room experience to people that may have never played one. The entire game fits in my backpack. To this day, it's still my favorite way to introduce my work to people.
The portable nature of the game makes it adaptable to many different environments. Temporary installations were set up at venues like Two Bit Circus with custom special effects added to enhance the experience.
I designed and produced the game. The laser-cut props were made by Derek Tam. I've personally gamemastered hundreds of groups playing this game and have made many adjustments to the game over the years.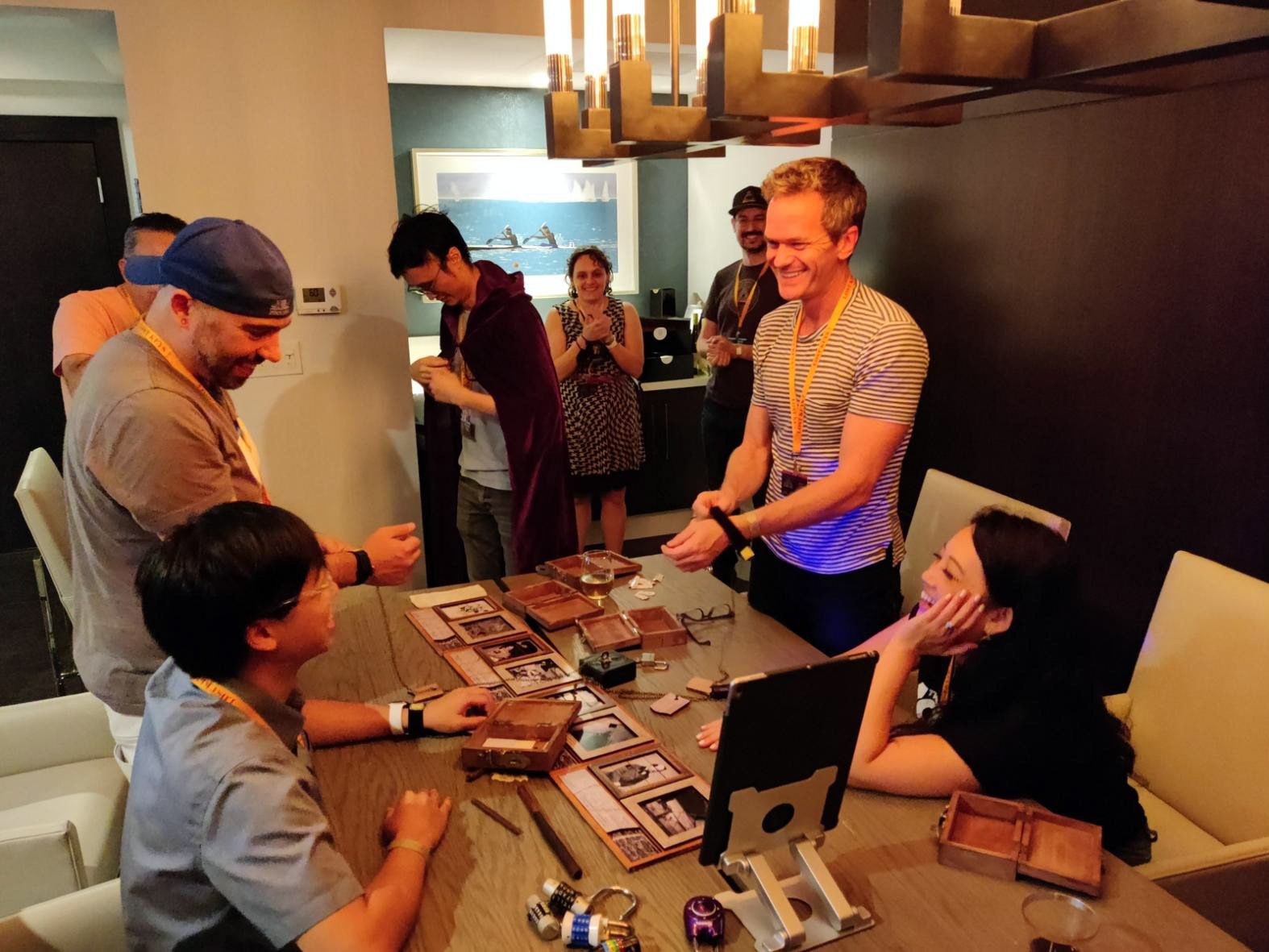 "This portable game created by Bill is stellar! It's elegant yet simple. The timing mechanism was a beautiful artsy addition."
- Abi León, Kwest Club
"Forgotten Chains is a great intro to the next generation of escape rooms, and not just because of its mix of traditional puzzles and clever mechanics. It intends for each player to step into a specific role and engage with a thoughtful story that goes beyond the goal of 'solving' or 'escaping.'"
- Benjamin Berk, The Ministry of Peculiarities